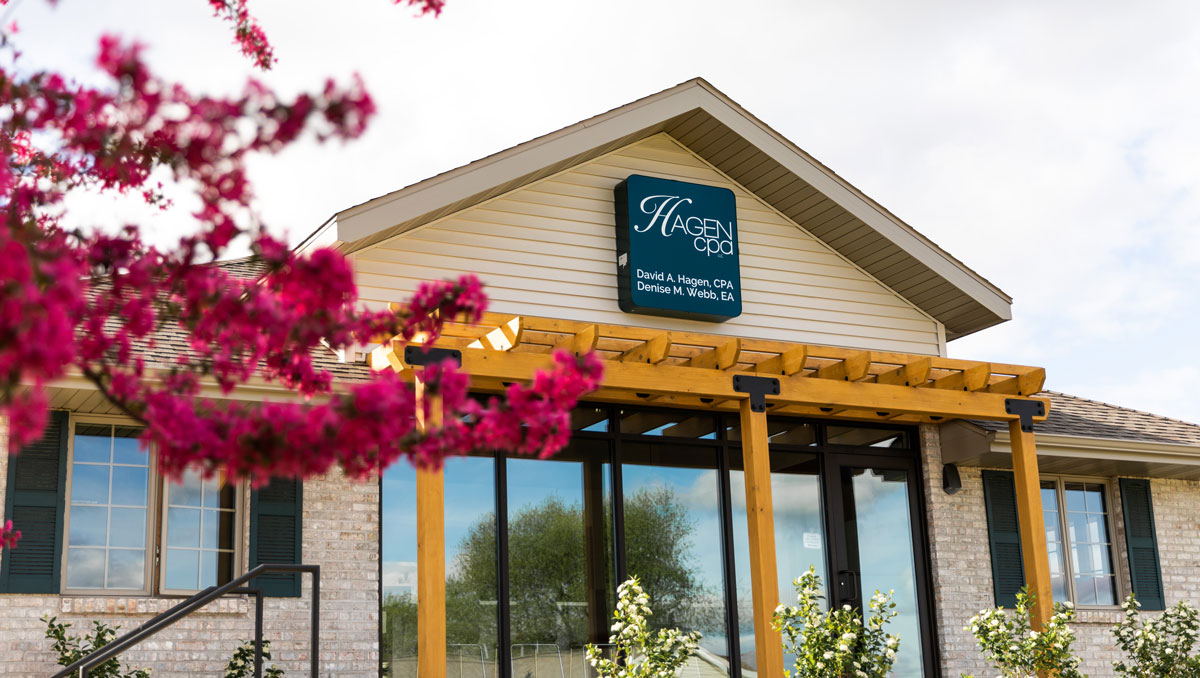 David A. Hagen, CPA has been preparing to help you with your accounting and tax needs since 1975, when he graduated from UW-Whitewater with a BBA in Accounting. His experience as a Staff Accountant at Walsh & Wolter, CPA, as well as his positions of Controller & Vice President with McCleary, Inc; have also prepared him to assist with business and tax planning. David brings to his firm over 40 years of experience in the accounting and tax fields. In 1977, he began to prepare tax returns on nights and weekends when he was not working his full-time job. David then completed his Certified Public Accounting requirements in 1979 and was given the title by the Wisconsin Accounting Examination Board at that time.
David retired from McCleary, Inc. in 1994 in order to begin structuring his own firm. He and his wife began to educate themselves in marketing accounting services and client relations. The next year David hired his first employee to assist him in his new venture. In 1998, David was joined by a Staff Accountant and tax professional; and in 1999 he created Hagen CPA, LLC as his accounting firm. Also in the same year, he hired his second Staff Accountant and tax professional.
David used the next 16 years to grow his firm from a sole proprietorship into the professional accounting firm it is today that includes a team of qualified professional that share the mission, core values and firm goals of Hagen CPA, LLC. Denise Webb was named partner in the firm in 2015. Hagen CPA, LLC is currently the 4th largest CPA firm in Rock County, and we look forward to being your accounting firm!